Our Clinics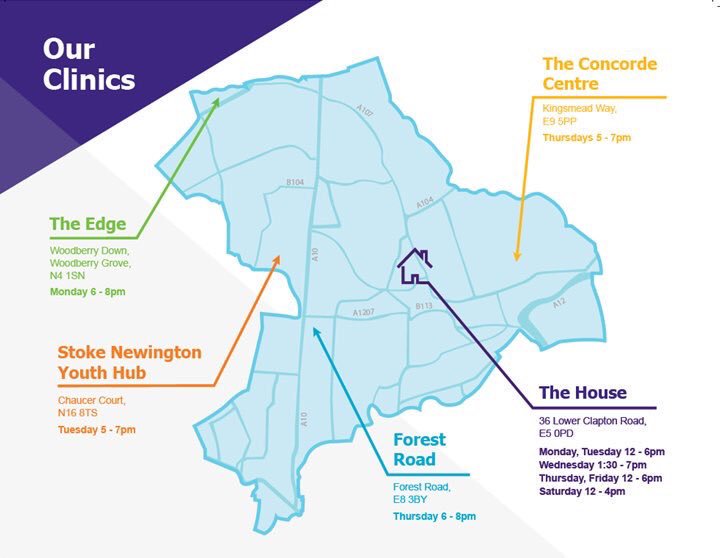 CHYPS Plus delivers clinical sessions from 6 main sites.
City and Hackney Young People's Service is a service for young people between the age of 11-19. We provide the following services Stop Smoking, Testing and treatment for sexually transmitted infections, Contraception, Pregnancy testing, Emotional Health and support, Hepatitis B screening and Immunisations and Condoms. We can also make referrals to other services including termination of pregnancy services, dietician, psychology and counselling services.
CHYPS Plus – The House
36 Lower Clapton road
Hackney E5 0PD
020 7683 4070
The house is in Lower Clapton road tucked behind Lower Clapton health Centre. There are 2 entrances one for the main car park and the other through the health Centre. Is a discreet service so nobody knows you are coming to us ensuring your confidentiality.
The following bus routes bring you to the CHYPS Plus house:
S2, 38, 48, 55, 394, 106, 242, 253,254
You can get travel help by going to www.tfl.gov.uk
Please use any picture under CHYPS Plus Voices: Guided Tours:
Please see below for our opening times at the house.
We now deliver clinical services in 5 Young Hackney hubs as follows: