Hackney Community Launch New Campaign To Raise £1million!
Hackney council is launching a new campaign designed to save £1million for the community, by saving on disposal costs. This will be very beneficial for the area in the long run. It mostly means there will be more money which can be used towards other things. Having spare money to be used entirely on the community will inevitably mean that the community area will be positively improved.
To save this large amount of money, Hackney Council have launched a new campaign to encourage residents to save £1 million by recycling their house hold food waste.
It has been revealed that Hackney residents alone throw around 18,000 tonnes of food in the bin each year. This represents around one third of household rubbish. Imagine how many people this amount of unwanted food would help if it were recycled.
All Hackney residents are to be given small caddies to keep in their kitchen as well as free compostable liners. This waste will then be collected every week from people's front garden and communal bins in blocks of flats and estates.
What happens without the campaign…?
Firstly, there will not be an extra £1million at the council's disposal. You might be wondering why you should make any effort so that the council has more money and how this will actually help you in any way. Well, as previously stated, if the council has more money; it means there is more money to be spent on the community. Just one great example of where the Hackney Council has added to the community is through the Youth Centres which have been built recently!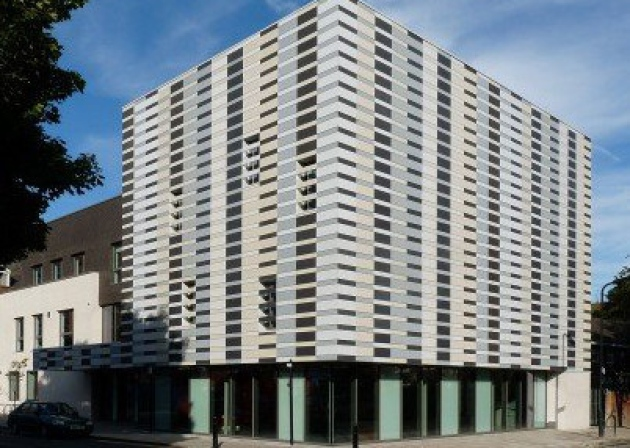 (Photo courtesy of: hackneygazette)
So how does the campaign work?
If households recycled the food which is collected by the council, which is around 95% of households, then it would mean that around £1million would be saved. The money being saved would go into immediate effect. The few moments you give up to recycle, could mean you end up with new places to go or new things to do!
There are many rumours surrounding recycled food and this is expected. After all, it does sound like quite a strange thing to do admittedly. However, Hackney's Food Recycling Experiment is in full confidence that if the community just gives it a try that they'll completely dispatch of the rumours, and realise there is nothing wrong with recycled food!