Hackney opens a poetry takeaway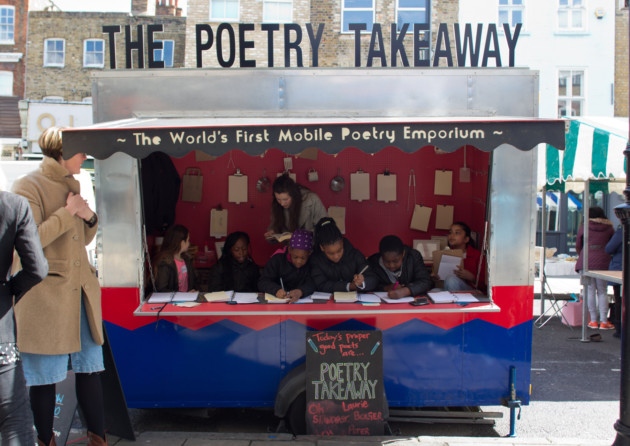 (Image courtesy of Hackney Gazette)
We all love a good takeaway from time to time, but how about a takeaway poem? Take a visit to Hoxton in Hackney as this is the latest craze.
Popular creative and mentoring centre in Hoxton, Ministry of Stories, set up a centre for young people aged 8-18 in the hope of building their confidence and communication skills through storytelling.
The group took to the streets of Hoxton in a traditional styled burger van dishing out bespoke poems to members of the passing public. All poems were cooked up by the junior apprentice poetry chefs from the Ministry of Stories group, with the aim to deliver personalised poetry to anyone who requests it.
The first poem was whipped up in ten minutes before being folded and wrapped in a special 'takeaway' envelope.
Co-founder and Director of Ministry of Stories, Lucv Macnab, told the Hackney Gazette, "For almost five years, Ministry of Stories has unleashed children's imaginations through the power of storytelling. We love nothing more than surprising the public with the untold power of creative writing and this Saturday we had laughter, tears and everything in between."