Top Tips For Ditching The Zits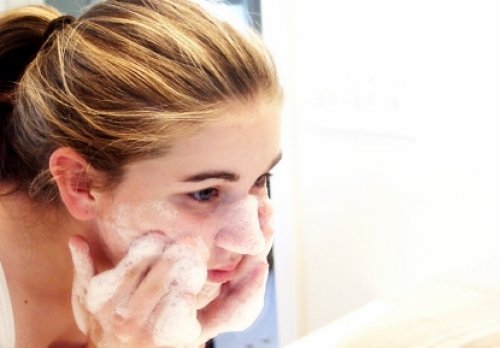 Wash your face gently. Do not scrub.
Avoid oil based moisturisers. Use a "non-comedogenic" cream. It will be written on the pot or the chemist can help. These don't have to be expensive.
Avoid using oily hair products and keep your hair off your face.
Don't squeeze spots when you have them. It might make the gooey stuff go at first but it is just spreading the inflammation because more stuff goes deeper into the skin then comes out and you can get an infection.
Be happy: Feeling low or worried or anxious can make spots worse. Stress does not cause spots but it does make them worse. It's not easy to feel good all the time but the less you can worry, the better it is for your skin.
Over the counter products
You can get a cream with Benzoyl peroxide over the counter which works for mild and moderate acne. Using a low strength cream like this is as good as using a high strength one.
Sometimes acne treatment can cause your skin to feel irritated when you first start using it but this usually settles down. Use it after washing your face with soap and water about twice a day. Be patient, it can take about 2 months before you will see an affect!! Be careful though because some of these products might stain your clothes.

Come and see us or your GP if this is not working out or if you are worried that your acne is severe. There are lots more things to try but we need to look at your spots before we can decide what is best.