CHYPS Plus Voices
Voices Youth Board - Let your voice be heard!
Main Duties
We work with the service, it's staff and managers to support us to shape the service.
Brief History
Voices were set up in October 2007. The group consists of 11-19 year olds from City and Hackney and there are currently 10 registered members. When we started we received training in presentation skills, planning, youth legislation, equal opportunities and child protection and this has helped us to fulfil our roles.
What is it?
This is a youth forum set up by CHYPS Plus to include young people's opinions in the running of the service and also to help promote health matters for other young people like us within the borough. We, as a group, are also actively involved in the planning and development of the CHYPS Plus service as only young people can accurately speak for their peers.
We meet fortnightly and receive payment for our involvement, which is cool, it means our time and effort are appreciated.
Here is what 2 of our members think of their experience: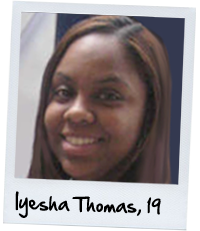 Name: Iyesha Thomas
Age: 19
Location: Hackney
I joined voices because I think it's important that young people have a voice and input in the health services that they receive. Since being part of voices I have gained a wider understanding of the different health services available.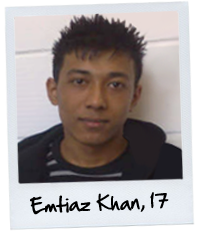 Name: Emtiaz Khan
Age:17
Location: City
Since I joined Voices I have learnt and become more aware about the health services provided for young people. I have also gained new experiences through activities such as mystery shopping different services.
Main Duties
We work with the service, it's staff and managers, and we have Neil, our Youth Participation Coordinator, to support us.
Here's what else we do:
Act as a consultation group and consult with other young people
Continuously monitor and evaluate the CHYPS plus service
Facilitate CHYPS Plus workshops
Plan and deliver young peoples events
Build and maintain relationships with youth groups
As a reward for the participation of the Youth Board in CHYPS Plus, we have gone on several trips. It's been our choice what we do and has included meals and days out at adventure parks. We look forward to more fun times in the coming months.
Voices Main Aims
Our aim is to increase the awareness and confidence of young people in Hackney and in the City with regards to the services available at CHYPS Plus and health services in general.
We do this by putting on workshops and events which we have consulted on, to ask what young people want and expect from these sessions. Check out the write up of our SUMMER 2008 Health Event, 80 young people attended and we hope future events will be bigger and better.